Our proven gearbox solutions encompass removal, repair, testing and installation; part manufacturing; laser alignment; condition monitoring and analysis.
Our quality assured gearbox reconditioning and gearbox repair solutions have been proven in countless applications within the mining, power, oil and gas, rail, metals, defence, chemical, food and beverage, water and tunnelling markets. We provide the complete bevel, spur, double helical, single helical, worm and wheel gearbox repair and refurbishment, modification and reverse engineering service and are experienced in managing all kind of projects including major turnkey contracts. Our specialists can remove, dismantle and inspect worn or failed gearboxes and provide detailed inspection reports along with quotations.
These reports include photographs, component tolerances, details of any components that have to be replaced and those that can be safely reused, recommended upgrades and an outline of the work that needs to be undertaken. If a gearbox is beyond repair, we can recommend and supply the best possible replacement. All bearings and seals are automatically replaced and we test each gearbox before it leaves our workshop.
Our gearbox services include:
Full end-to-end project management.
Removal, repair, testing and installation.
Manufacturing of obsolete spare parts.
Laser alignment.
Continuous condition monitoring and endoscope inspections.
Noise, vibration and oil integrity analysis.
Thermography.
Strategic partnerships have been developed with many gearbox suppliers across the UK. Our facilities include a lifting capacity of up to 25 tonnes, 250 ton horizontal press, in-house machine shop, paint spray booth and extensive capabilities to rigorously test all gearboxes after repair. Our gearbox services also reassuringly comply with the following standards:
Bureau Veritas 1828
Gear Manufacturing: BS EN ISO 9001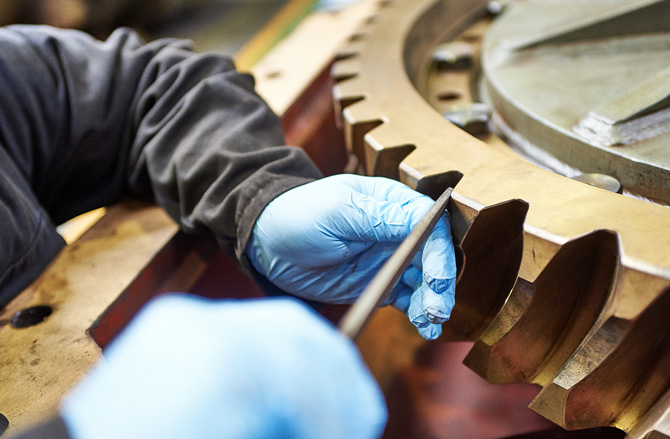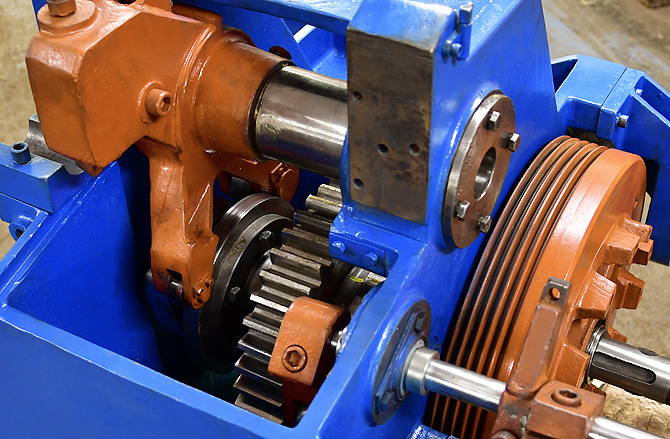 Call us on: 0121 525 6599
Click on the images below to view the latest case studies from our Gearbox Division.