Motor & Generator
Division
We have a vast experience with all makes of electrical motors and can rewind, repair and overhaul motors and generators.
Our engineering specialists are familiar with all makes of motor and have extensive motor rewind and motor repair expertise. They can professionally refurbish both low and high voltage models to an exceptionally high standard. Quality replacement motors from leading manufacturers can also be supplied and installed.
Our Motor Services Include:
Continuous condition monitoring using thermal imaging and vibration analysis techniques.
Proactive maintenance, repair, upgrade and re-engineering for standard metric frame induction motors, LV and HV motors, NS motors, EX and safe area motors, AC/DC brush motors, AC/DC servo motor, alternators, generators, transformers, solenoids, coils and magnets.
Efficiency, pre-repair, post repair and cost reduction testing.
Ad-hoc and emergency repairs.
Energy efficiency refurbishments.
Obsolete spare part manufacturing.
Full removal, repair and installation service.
In-house testing and dynamic balancing.
On-site balancing and laser alignment.
Strategic partnerships have been developed with a number of leading motor manufacturers including WEG, one of the world's foremost suppliers of motors, drives and associated controls, Crompton Greaves, EXICO, TEC and Menzels. We also supply other leading brands, such as ABB, Siemens and SEW. We also reassuringly comply with the following standards:
Electrical Apparatus Service Association (EASA) Codes of Practice.
Association of Electrical and Mechanical Trades (AEMT) Codes of practice.
QA, ISO and Health and Safety standards.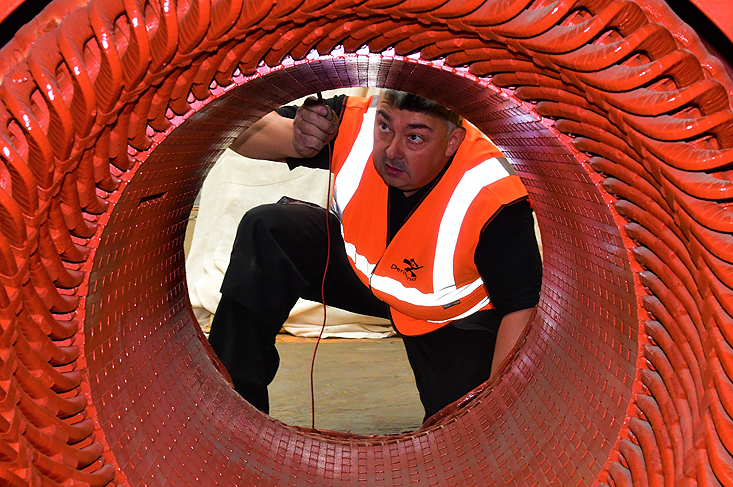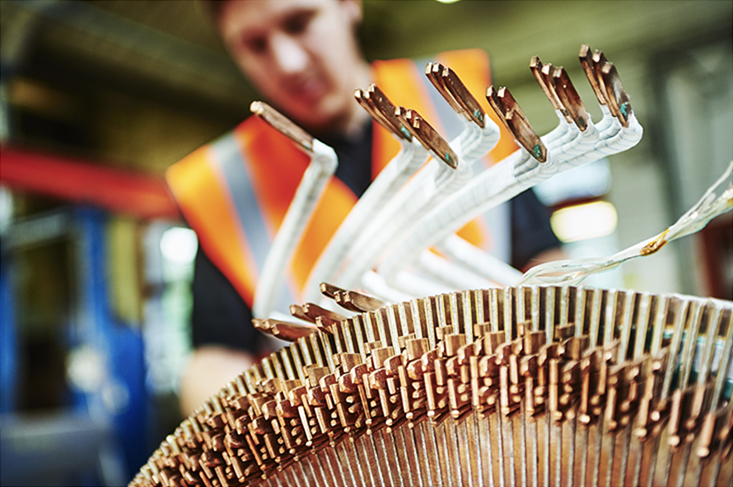 Click on the images below to view the latest case studies from our Motor and Generator Division.