A wide range of pump related services from on-site repair & full efficiency refurbishments to portable & fixed efficiency testing.
Pump repair and system testing
Repairs and Refurbishment
Our extensive range of capabilities include the repair, refurbish and upgrade all makes of pump up to 25 ton in weight including vertical turbine, bore hole, split case, multi-stage and submersible pumps. What's more, where spares have become obsolete, our team has the ability to manufacture high quality replacement parts. New pumps can also be specified and supplied for any given application and full removal, installation and commissioning support is available.
Portable Efficiency Testing
Deritend are experts in the accurate measurement of pump flow rate and efficiency using conventional & thermodynamic methods with the ability to perform on-site pump efficiency testing on any site around the UK. In tandem, our engineers can also carry out portable vibration analysis to determine mechanical and electrical asset condition
Technoflow
Our Technoflow proposition, a unique 360° approach to reducing your total cost of ownership at pump, station and full network optimisation, has been succesfully deployed across a number of industries and within a number of major UK water utilities, generating significant savings and providing the client with accurate asset and system data against which strategic investment decisions can be made.
As part of this proposition we offer:
Full site survey to benchmark your equipment using our GPX index
On-site pump efficiency testing (portable &/or fixed)
Fully costed proposals with 'bundled' options and recommendationsThese options include;Periodic, on site testing using patented technology
Full installation of fixed, real-time pump monitoring systems, with ongoing support
Complete re-engineered package, bringing the pump back to full OEM specification
Ad-hoc and emergency repairs
Energy efficiency refurbishments
Re-rate and impeller trims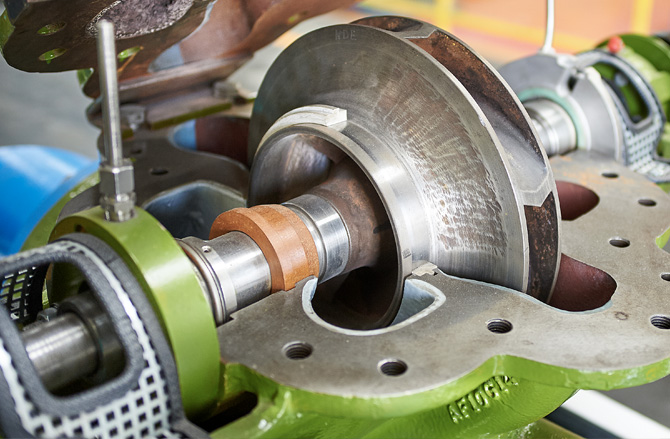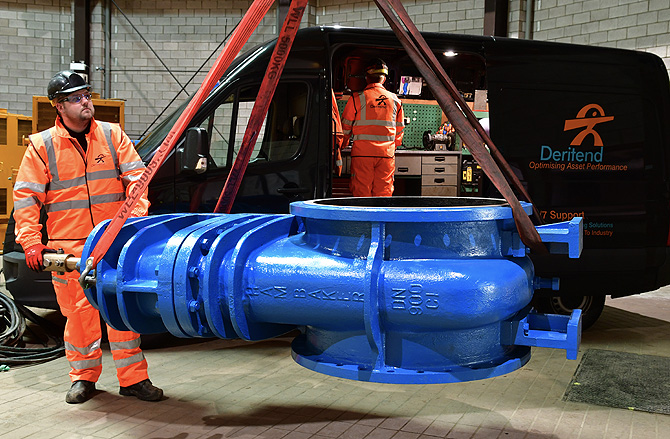 Strategic partnerships have been developed with hydraulic consultants, SPX Clyde Union, Wilo, Grundfos and Belzona, with Deritend being only one of four Belzona Approved Coating Centres in the UK, and the official coating centre for the Midlands.
Click on the images below to view the latest case studies from our Pump Division.