Our expertise has been honed working with over 3,500 clients in the UK.
This extensive customer base encompasses engineering and manufacturing businesses of all sizes including many of the country's most respected blue chip organisations. What's more, Deritend's unique ability to dovetail with customer in-house resources and configure cost-effective engineering solutions that deliver significant business benefits and reduce total cost of ownership has enabled us to establish an exceptional track record for retaining customers and working with them to develop long term strategic partnerships.
We have experience within most industry sectors including the following markets:
Water and wastewater
Power generation
Defence
Food and beverage
Metals
Public sector
Automotive
Transport
Mining and quarrying
Petrochemicals
Manufacturing
Furthermore, Deritend provides customers with a value-adding portfolio of services. ClearView, our online asset management system allows us to proactively identify ways in which to optimise the performance of mechanical and electrical equipment.
Proven project management techniques, the ability to respond to and resolve emergency breakdowns 365 days a year and a results-driven culture help us to increase productivity, minimise downtime and extend the working life of business critical plant.
With the environmental becoming an increasingly important issue, we can also help customers to significantly reduce their carbon footprint and energy consumption.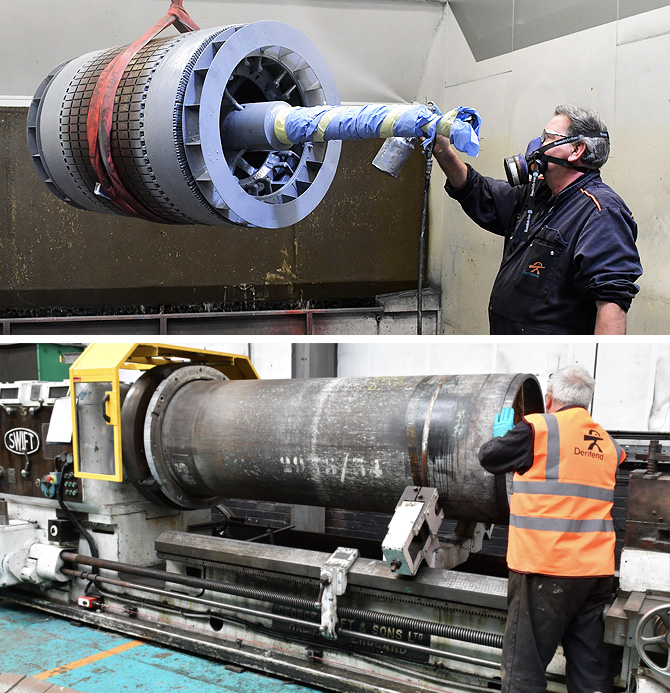 Call us on: 0121 525 6599