Now then! 25 years not out for Stephen!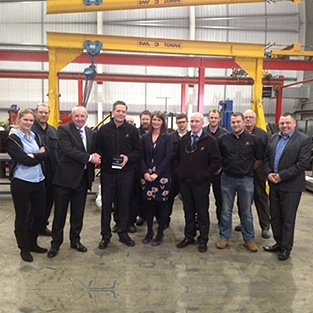 Congratulations are in order today, as Deritend Middlesbrough's wonderful works manager Stephen Warrell recieved his award for 25 years service to the company.
We'd like to take this opportunity to offer our heartiest of congratulations to Stephen, and say a massive "thank you" for his service over the last quarter century.
Date:

24th September 2019

Category: