Expert Service Offers 3-Hour Turnaround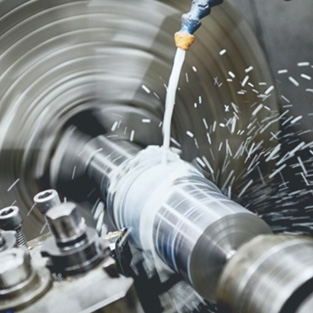 Quick action and expert service kept our client up and running to a tight deadline.
Our client had brought in a specially made shaft from Germany for a critical piece of plant equipment. However, it was manufactured to the wrong specification, meaning it didn't fit correctly, which meant it was time to call in the experts!
Calling on our years of experience and expertise, our client brought it to us to, and we were able to give recommendations on the best way to get it to fit, as it had been rushed from Germany, as it was urgently required for the launch of a new processing plant.
We consulted with our client on how to complete the repair, sleeving the shaft and machining it to the size he wanted whilst he waited, meeting their demands in under 3 hours, which allowed them to meet their stringent deadlines.
Of the service, our client said: "Big thanks to all the lads at Deritend. Where else can you go for free coffee and a great turn round time, from short notice to manufacturing components to our requirements."
"A quick fix by Deritend saved on additional costly down time and bad press. As always, highly recommended."
Date:

24th September 2019

Category: