Goodbye Mel – Farewell After 48 Years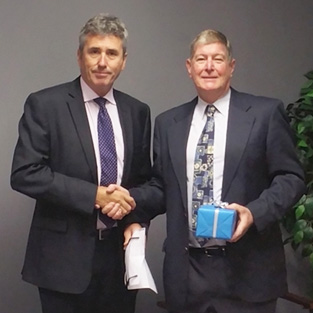 Deritend Wolverhampton are saying a sad goodbye to long term employee, Mel Allport today. After 48 years with the business, joining as an electrical fitting apprentice on July 12th, 1967, Mel has left an everlasting impression on the business, a friend to colleagues and customers alike.
His dedication and devotion to his work at Deritend has made him the beating heart of the business over his 48 year tenure with the business. And whilst we're all very sad to be saying goodbye to our long-term colleague, and friend, we wish him the happiest of retirements and cannot begin to express our gratitude for his service, his dedication and his devotion to the business over the 48 years.
Date:

24th September 2019

Category: