Happy Retirement Dennis after 48 Years!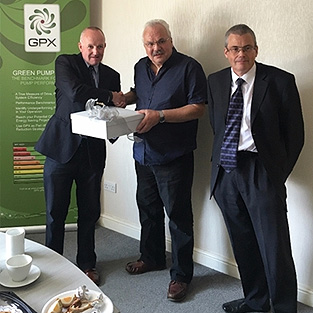 On Friday June 3rd, Deritend staff gathered to say farewell and wish long-serving employee Dennis Busby a long, happy and healthy retirement.
Dennis began his career with the company all the way back in August 1967, giving him 48 solid years working within the business, making him one of Deritend's longest serving employees!
Dennis was presented with a gift as a thank-you for his long service by Managing Director Trevor Rice and Induction Manager Stuart Arnold, with members of Deritend staff in attendance.
We'd like to thank Dennis for his countless years of service and hard work, and wish him a very happy, healthy and joyful retirement.
Date:

24th September 2019

Category: