Deritend Repair & Refurbishment Framework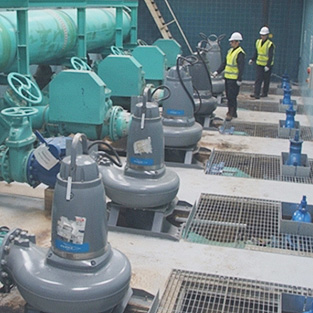 The Deritend Group are delighted to announce that they have successfully retendered and been re-awarded a multi-year contract with Severn Trent Water for the repair and refurbishment of water process pumps.
The framework, which will run for three years, is part of Severn Trent Water's "Energy Efficiency Programme", covering the efficiency refurbishment, repair and maintenance of Severn Trent Water's strategic water service pumps, largely those sited on its water treatment works.
In addition, Deritend will undertake efficiency monitoring of refurbished assets such that return on investment KPIs can be monitored/advised upon whilst captured data will assist in future CAPEX recommendations.
Speaking on being awarded the multi-year framework, Andy Keast, Deritend Operations Manager said "We are absolutely delighted to be presented with this opportunity."
"Being awarded with this framework is a reflection of the depth and breadth of our knowledge of the critical functionality of Severn Trent's key assets. Our holistic approach to the whole system is backed up by an in-depth knowledge of each process, engineering capabilities and substantial project management experience ensures we can deliver complete pumping systems of robust integrity and reliability to Severn Trent Water."
Date:

24th September 2019

Category: